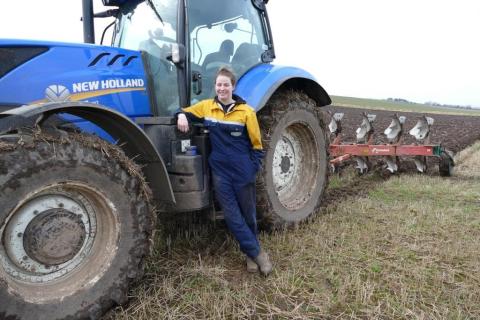 Increased numbers of new entrants to agriculture are vital to help ensure we are able to work towards net zero, maintain the Scottish food supply chain, strengthen resilience and diversity of the workforce and ensure both the generation and succession of the expertise we need to obtain our goal. 
Funding may be available to agricultural businesses that;
•    can demonstrate an opportunity to improve their business through the employment of a pre-apprentice, modern apprentice or technical apprentice;
•    have not previously employed an apprentice;
•    agree to undertake: 
     o    an initial skills assessment 
     o    monthly checks on progress
     o    a final interview which allows us to capture the benefits that the apprentice has brought to the business
The maximum financial support to any single business over an apprenticeship period will be £6,000 per year (plus VAT) towards the cost of the apprentice's salary. The final amount awarded will vary depending on the availability of complementary funding as well as the difference that the apprentice will make to the business. Payment will be in instalments, with the last one made on the submission of a final report. 
Funding will be dependent on the identification of an appropriate apprentice and the support of an appropriate training provider. The application can cover a pre-apprentice, modern or technical apprentice.
Deadline is Monday 23 November 2020.
Fill in our application form here, or find out more on 01738 310164 or from scotland@lantra.co.uk