Content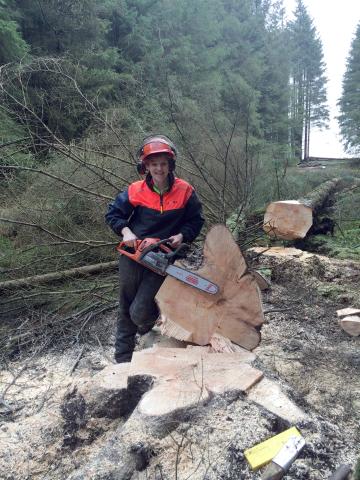 An Arboricultural Consultant usually works within the private sector advising a range of public and private clients on the selection, health and maintenance requirements of trees.  They can be involved, alongside landscape architects, in the preparation of planting schemes for new developments, but will usually be brought in to ensure the safety and health of established trees on a site.
The role can be varied. They will undertake tree inspections and surveys and prepare reports for clients, on individual trees or on all the trees within a site. On the basis of this survey, they will make recommendations about work required to manage the tree.
On development sites, where established trees are endangered by construction work, the arboricultural consultant may be required to specify measures needed to protect trees from damage.
In cases of dispute, or where trees or tree roots have caused damage or injury, arboricultural consultants can be involved in court proceedings as expert witnesses. They also may do reports for mortgages. 
Working Conditions 
Whilst this is largely an office based job, consultants should be fit and may be required to work outdoors in a wide range of weather conditions.
Depending on the area covered, there may be a significant amount of travelling between different sites to inspect trees at different locations; therefore a full driving license may be a requirement of the job.
Arboricultural Consultants typically work a standard full-time week. However, the hours may vary and weekend, evening or Bank Holiday work can be required.
Content
Salary
Salaries vary with experience, qualifications and between companies, but here's a guide to what you can expect.
Content
Getting started
The Arboricultural Consultant will usually have completed a degree level qualification in arboriculture or a related subject before working within a consultancy practice. 
They may have worked for a tree surgery company but many Arboricultural Consultants are independent of the maintenance role.
Employers are looking for people who:
Have an interest in the natural environment, conservation, land management and public access

Enjoy practical hands-on work

Like working outdoors
What experienced workers can do
Tree identification

Survey and inspect conditions of trees

Consult and work with local communities

Pest, disease and disorder identification

Work planning and monitoring

ICT use (word processing, spreadsheets, databases)

Work site safety and hazard recognition

Risk assessment

Build and maintain good customer relations.
Personal qualities you should have
Good c

ommunication skills (written and verbal)

Be able to plan and manage work

Be responsible and diligent

Enjoy working as part of a team.
Content
Next steps
Most people starting out in the role of Arboricultural Consultant will work for an established practice or within a local authority where it is possible to build up a client base.
They can then become self employed, establishing their own consultancy company.
Arboriculturists who have completed a level 4 qualification (or above) and worked for a number of years at a managerial level can seek to gain chartered status through the Institute of Chartered Foresters.
Useful links
Confederation of Forest Industries