Content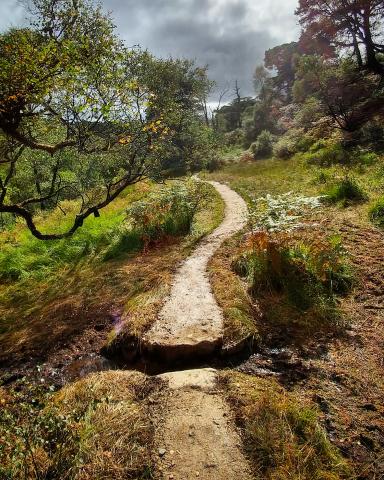 The role of an Education and Interpretation Officer requires a good knowledge of environmental processes and involves raising awareness and promoting understanding of the environment to different audiences. These can be with schools, colleges, businesses, community groups and the general public.
The Education and Interpretation Officer will try to inspire new and positive understanding and involvement in the environment, raise awareness of its importance and promote responsible enjoyment of the countryside.
The work takes place in a range of different situations and venues and can vary depending on the age, knowledge and interests of the people involved.
Tasks may include:
Giving presentations and running workshops which will promote environmental projects which promote and address conservation issues

Giving guided walks and tours in all kinds of weathers

Working on local environmental conservation projects and volunteer activities

Liaising with schools, businesses, local education authorities and other organisations

Coordination and delivery of activities linked to the school/college curriculum

Research, design, production and distribution of a range of interpretive media, ranging from live art to leaflets to static display panels.
Working Conditions 
Education and Interpretation Officers generally work full-time. However, as this type of work involves working with different groups of people, evening and weekend work may sometimes be required.
A large part of the time may be spent outside of the office in all kind of weathers working with schools or community groups.
Part time and consultancy work may also be available.
Content
Salary
Salaries vary with experience, qualifications and between companies, but here's a guide to what you can expect.
Content
Getting started
Education and Interpretation Officers will typically be educated to Degree level, often in environmental science or studies. They are likely to have some experience of contributing to policy development and implementation, and they will be strong communicators.
What experienced workers can do
Consult and work with the local community

Collect and record data through field surveys

Monitor the production and use of interpretive media

Create and maintain a safe environment for children

Supervise children during activities and outings

Demonstrate skills and methods to others

Manage a budget

Co-ordinate and oversee habitat management work

Negotiate and secure sources of funding

Design outdoor education programme.
Personal qualities you should have
Good communication skills

Able to write for different types of audience

Planning or organising skills

Work in a team

Customer care

Instruction skills

Flexible working

Mobile.
Content
Next steps
Education and Interpretation Officers will continue to learn from experience, undertake training and continuous professional development and may progress into more senior positions.
Career development often depends on the size and structure of the employing organisation, and progression may require moving to a different employer. There are also opportunities to specialise, for example in environmental campaigning or environmental impact assessments.
Education and Interpretation Officers may supervise volunteers, including students. Communication skills and experience are likely to include media engagement and political awareness so experience of lobbying will be an advantage.
Useful links
Loch Lomond and the Trossachs National Park
Scottish Environment Protection Agency
Scottish Countryside Rangers' Association