Erica Taylor, 20 from Kellas by Dundee, has been doing a Modern Apprenticeship in Agriculture with JG Orr in Fife through SRUC.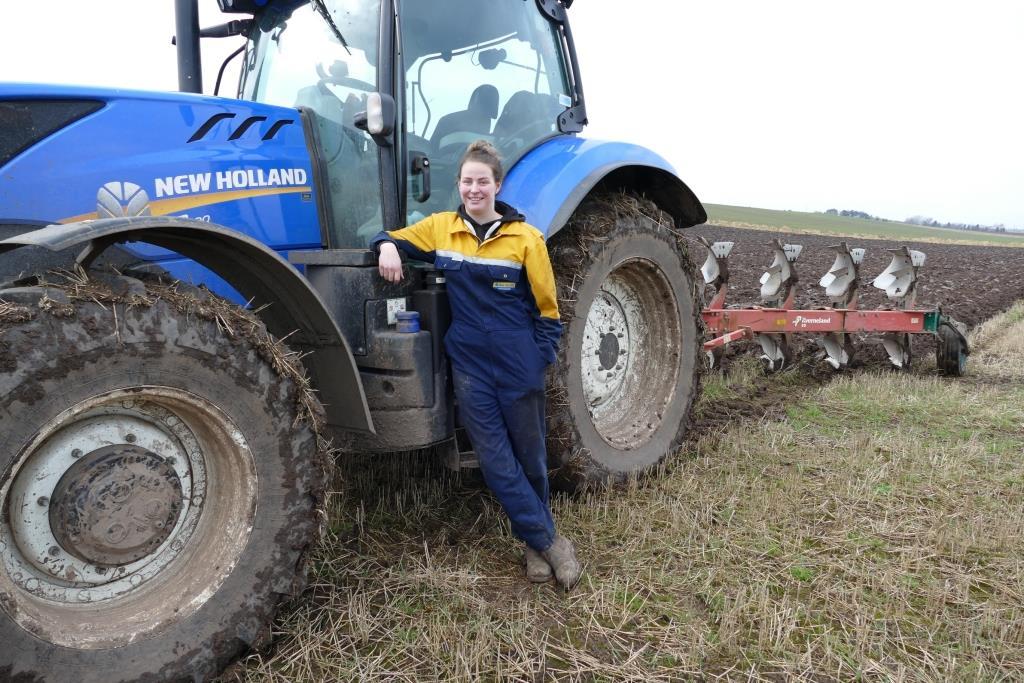 "I have always loved being outdoors so an office job was out of the question.  But my interest in agriculture was sparked when I was lucky enough to receive a week's work experience with a local farmer. This led me onto my first job in agriculture, which was with a soil testing company. When out visiting farms, the way they run and how they worked really interested me.  I was lucky then to be given an amazing opportunity by James Orr to work on a large-scale arable farm as a Modern Apprentice and have not look backed since.
On the farm, I get to do lots of different jobs, and no two days are the same, which keeps it exciting.  We have to use a lot of communication skills as a team so we all keep in sync.  James has been really good with me and never restricted what I can do.  He has always been patient and taken the time to show me how to do new things.  He always puts employees first and fully supports any extra training we want to do that will expand our knowledge and skills.
Learning with the team on the farm has been amazing. Everyone is always happy to take the time to answer any questions I have or help me to carry out tasks. 
My daily responsibilities include jobs like ground work in fields, maintenance and repair of machines, assisting in the harvesting of crops or taking care of any livestock we have.
It's hugely satisfying and rewarding to see crops grow and get harvested when you've been involved with them from the start.  Working within a highly skilled and dynamic team is also very satisfying and I hope to be at the same level as them one day. 
Looking back, I think my greatest achievement is how far I have come in just over a year. When I arrived, I had very little tractor experience, and since then I've gone from being daunted about the big machinery to confidently carrying out tasks.  I have taken on feedback from my team and mentors, and for me seeing the hard work starting to pay off is an excellent feeling.
A Modern Apprenticeship has been invaluable for me, as it got me a start and is a good way to learn between college and on the farm. I would really recommend that young people give a career in farming a go, as it really is a rewarding industry to work in."