Content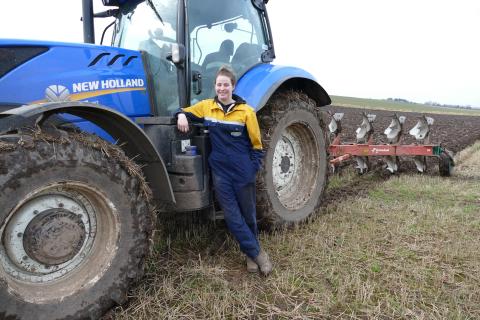 Farm Managers run their own agriculture business or are employed by other people to run a farm efficiently and profitably.
The day-to-day work of a Farm Manager may include:
Planning - setting production targets, recruiting, managing and mentoring staff, buying materials needed for the farm, such as animal feed seed, fertilisers, and maintaining health and safety on the farm

Record keeping - managing the farm's budget, cash flow and communicating with organisations that make payments to farmers that comply with strict environmental and production standards

Legislation - ensuring the farm is operating within the legal guidelines

Environmental considerations - managing the environmental impact of their farm on the local area. This can range from ensuring rivers are not polluted by farm products to protecting soils and certain features in the countryside e.g. trees and hedges, particularly if the farm is situated in a site of special scientific interest

Continually monitoring the quality and performance of their produce

Monitoring the health and welfare of their animals

Marketing and selling produce - negotiating with buyers such as supermarket chains, food processors or local supply chains

Practical work - on smaller farms, Farm Managers may be involved with general tasks such as feeding livestock, driving tractors and operating and repairing machinery

Many farmers have diversified their activities to supplement their income, for example by running a bed and breakfast or a farm shop.

 
Farm Managers work closely with the Farm Owner and possibly other Farm Managers and Farm Management Consultants.
Working Conditions 
Most Farm Managers are contracted to work standard full-time hours. However, in practice many Farm Managers work longer hours. The nature of the job means that farmers may be on call day and night, seven days a week, especially where livestock are concerned and during busy periods.
Practical work on the farm is mainly outdoors in all weather conditions although some of the work may be indoors. Farm Managers also spend time in an office dealing with paperwork.
On a smaller farm, the Manager will get involved in many of the farming tasks, while on a larger farm the Manager is likely to spend more time running the business.
A driving licence is usually essential.
Content
Salary
Salaries vary with experience, qualifications and between companies, but here's a guide to what you can expect.
Content
Getting started
It helps to be interested in:
Science, in order to understand the production systems and the livestock

Caring for the environment

Business management.
The normal route into this career is to start work as an Assistant Manager or as the Manager of a single production unit. Some practical work experience is necessary prior to this stage. Many farms are focused on a single element/activity of farming; therefore it may be necessary to move from one type of farm to another to gain a breadth of experience.
Most Farm Managers hold at least a degree or HND in agriculture, or a related subject and usually have several years' practical experience.
A range of organisations employ Farm Managers, including:
Large estates

Agricultural colleges

Scientific research institutes

Government bodies

Large food producing companies

Smaller farms

Fresh produce companies.

 
What experienced workers can do
Obtain contracts to supply products/services

Plan and agree the management of livestock and cropping systems

Plan and manage the health and welfare of livestock

Produce a business plan

Manage a budget

Develop and implement plans for the disposal of waste

Plan and implement breeding programmes.
Personal qualities you should have
Problem-Solving

Work in a team

Work on your own

Flexible.
Content
Next steps
Large farms offer promotion possibilities and there may be opportunities to specialise.  Experienced Farm Managers may move into other work, such as technical sales, consultancy and teaching, or work as an agricultural adviser.
Some successful Farm Managers may be responsible for overseeing the work of several farms, all specialising in different aspects of farming.
It may also be possible to work with private companies, consultancies, co-operatives and on contract with supermarkets that offer farm management services.
There may be opportunities to work abroad.
Industry links
British Institute of Agricultural Consultants
National Farmers Union Scotland
Scotland's Farm Advisory Service
Scottish Tenant Farmers Association