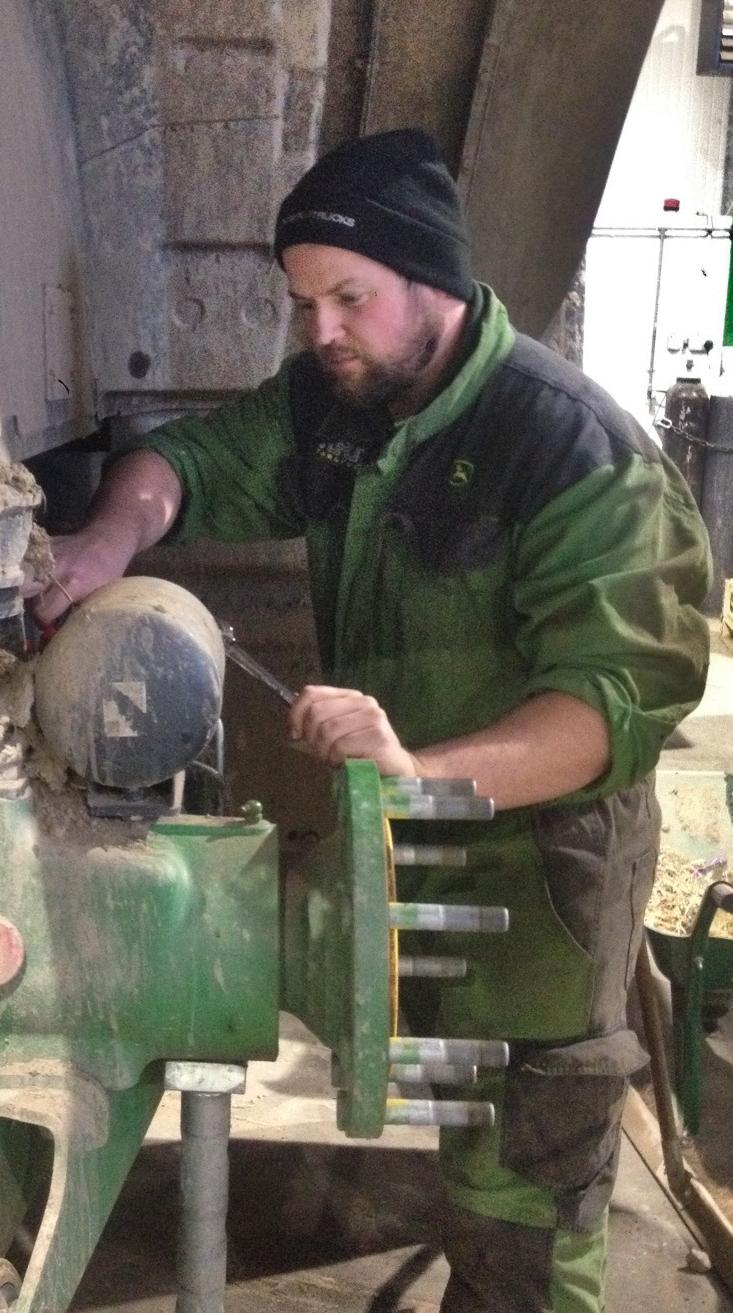 Although not from a farming background, Don decided to become an agricultural engineer and change career at the age of 33. After doing an NC in Land-based Engineering Agriculture at college, he then joined HRN Tractors as an apprentice engineering technician.
"The main draw to enter agri-engineering was the huge variety of machinery that I would be working on. From chainsaws, all the way up to tractors, ploughs, telehandlers, grain-dryers and combine harvesters. There's a need for skilled people to maintain and to fix all this equipment, so lots of employment opportunities and the chance for career progression too.
I feel very privileged to be a part of Scotland's engineering and farming heritage, and to know that customers and my company will come to rely on me makes my hard work and commitment to study worthwhile.
There are jobs out there for those that want them. Even if you don't have the best grades from school, there's always an entry route into the industry".