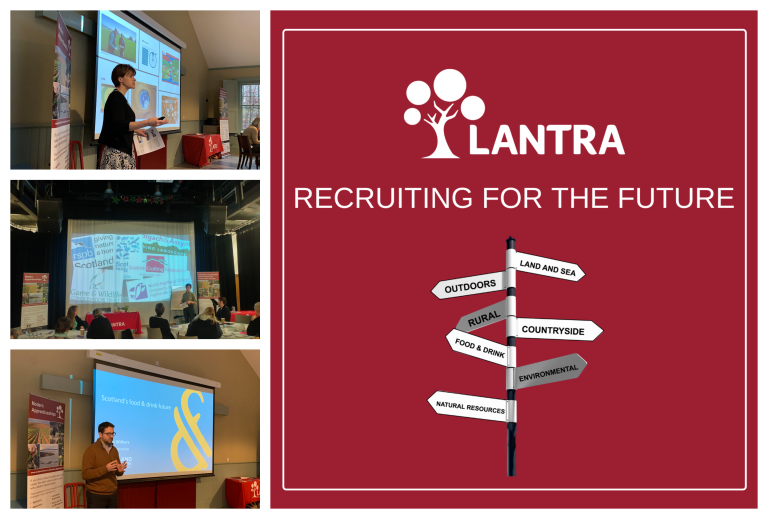 To help the sectors we represent increase recruitment, Lantra has organising three regional meetings, the aim of which is both help showcase what is working well within the sectors and share information on some new initiatives designed to support rural recruitment.
The events have been aimed at businesses who want communicate the great opportunities within the land and sea sectors to young people and career changers and who want to learn from others working in businesses like theirs, as well as being of benefit to those working in working in education and want to find out more about careers and opportunities that could be ideal for their students or pupils, or who wish to suggest opportunities for new provision. 
Our first two events in Ayrshire and Inverness took place before Christmas at Dumfries House and Inverness College UHI respectively. These events were attended by employers and industry representatives from the land and sea sectors, as well as key stakeholders such as SDS and regional DYW groups. Our last regional event took place in January at Battleby Conference Centre, Redgordon, Perth and was another great success.