Content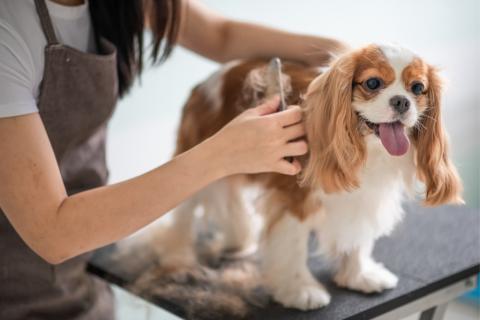 This job involves looking after animals living in kennels, catteries or rescue centres and keeping them healthy and happy. The type of animals you might be caring for are dogs, cats, rabbits, hamsters, guinea pigs, donkeys, horses or even parrots.
Responsibilities you would face as an Animal care worker may include:
•    Prepare food and feed the animals
•    Keep animals clean and groom them
•    Exercise dogs in a yard or take them for walks
•    Clean out kennels, pens and cages, change bedding
•    Look after animals that are ill or distressed
•    Answer queries from colleagues and visitors
•    Maintain the animal enclosures
If you're working in an animal sanctuary or rescue centre, the animals can be injured or distressed when they arrive. You would then need to calm them down and keep them that way, which can be very difficult . You'd need to be gentle and confident when you handle them during their treatments.
Working Conditions
Animals must be cared for seven days a week, so you might be doing shift work. This could include early starts, evenings and weekends.
Caring for animals can be hard, physical work, and you might be spending time outdoors in all weathers.
Content
Salary
Salaries vary with experience, qualifications and between companies, but here's a guide to what you can expect.
Content
Getting started
To enter an animal care National Certificate or National Qualifications course, you normally need at least three national 4s (including Maths and English), plus a science at national 5 (Biology is the most useful).
Relevant qualifications
Practical experience can be gained through work, volunteering or an animal care course that includes a work placement.
Experience is an advantage, but training is usually provided.
Employers are looking for people who can:
•    Work as part of a team
•    Take the lead
•    Work with their hands
•    Care for animals
Content
Next steps
Experienced animal care workers can become animal care managers, with roles including: a cattery manager, veterinary practice manager, or animal nursing.
Useful links