Content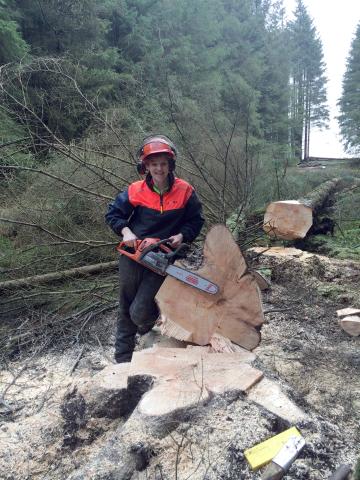 An Arboricultural Surveyor could work for a local authority, a private company, or  be self-employed. Within a local authority the role may sit within the planning or parks section. This position requires a strong working knowledge of arboriculture.
Duties include:
Providing a specialist arboricultural service

Surveying managing and maintaining trees

Producing site reports

Managing trees in relation to planning applications and on construction sites

Advising on Tree Preservation Orders and Conservation Areas.
Surveyors may also need to help with things like landscape advice and providing support to clients or other departments on large scale projects.
Working Conditions 
You must be fit and able to work outdoors in poor weather conditions and a range of terrains.
Arboricultural surveyors typically work a standard full-time week. However, the hours may vary and weekend or Bank Holiday work can be required.
Depending on the area covered, there may be a significant amount of travelling between different sites.
Content
Salary
Salaries vary with experience, qualifications and between companies, but here's a guide to what you can expect.
Content
Getting started
Arboricultural Officers will have significant experience as a Groundworker or Climber. Some additional training may be needed particularly in respect of health and safety requirements.
Employers are looking for people who:
Enjoy working outside

Have good communication skills

Can manage and motivate people.
What experienced workers can do
Tree identification

Survey and inspect trees

Monitor and evaluate the management of planted areas

Monitor and maintain tree health

Managing the planting and maintenance of a woodland

Co-ordinate activities, resources and plans

Give arboricultural advice to internal or external clients

Evaluate plans and site drawings

Evaluate trees for legal protection

Prepare reports and documents.
Personal qualities you should have
Flexibility

Able to solve problems

Able to work in a team/with others

Energetic.
Content
Next steps
Experienced Arboricultural Surveyors may be able to progress to consultancy or to become an assistant Arboricultural Officer.
Useful links
Confederation of Forest Industries