Content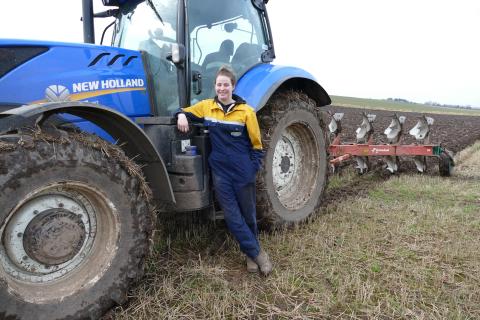 The main role of the artificial insemination technician is to inseminate livestock, cows, sheep or pigs. The technician may need to monitor the heat cycle of livestock to carry out the insemination at the correct time.
They are responsible for handling and thawing straws of frozen semen that have been kept in liquid nitrogen and need to carry out the insemination process quickly and accurately whilst maintaining the welfare of the animal.
Depending on the place of work the technician may also have other duties such as maintaining breeding animals, keeping records and giving advice to farmers on the best male animals to use. Some technicians may work closely with their veterinarian on specific breeding programmes or with farmers supporting them with insemination services.
Working Conditions
Most artificial insemination technicians will be working for large companies which specialise in providing breeding services. The work may involve a lot of driving around the country and working outdoors or in barns or sheds.
Most technicians work in the field but some may also be involved in scientific research.
Content
Salary
Salaries vary with experience, qualifications and between companies, but here's a guide to what you can expect.
Content
Getting started
Artificial insemination technicians will need experience of working with livestock and have suitable training and qualifications to be able to offer advice and support on breeding.
What employers are looking for
Able to work with animals

Good communication and interpersonal skills

Basic numeracy and literacy

Problem-solving skills and initiative.
What experienced workers can do
Animal health and welfare knowledge

Good knowledge of reproductive anatomy and physiology

Good knowledge of animal behaviour

Have artificial insemination skills

Understanding of breeding and genetics

Health and safety awareness.
Personal qualities you should have
Good timekeeping

Able to work alone

Initiative

Attention to detail

Able to solve problems