Content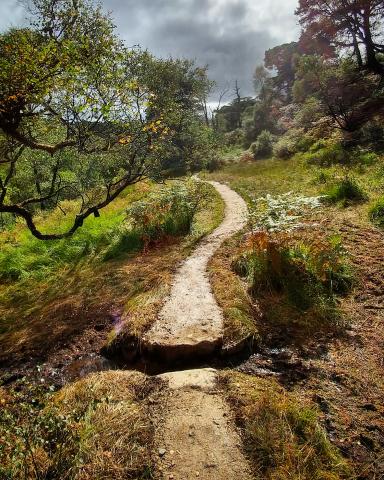 Conservation officers work to protect, manage and enhance landscapes, habitats and species, including woodland, grassland, wetland, moorland and possibly marine habitats. The work is often varied, combining practical, planning and promotional tasks, including:
Practical management of the environment, nature reserves and other greenspaces

Monitoring and surveying habitats and wildlife

Informing about and promoting conservation issues to the public, colleagues and other stakeholders

Organising, supervising, training and supporting paid staff and/or volunteers

Maintaining effective records using IT database systems

Preparing and applying for funding/grants

Conducting environmental education sessions to people of all ages

Providing advice to clients, community groups, landowners, planners and developers.
Working Conditions
Conservation Officers normally work full-time. Early starts, weekend work, late evenings and working public holidays may be required.
Jobs are available in both rural and urban areas and are likely to involve working both inside and outside, especially when first entering this type of post. The work therefore may be carried out in all weathers and can be physically demanding, involving bending, lifting and carrying as well as (for the more practical roles) using a variety of hand tools and other equipment such as chainsaws, strimmers and tractors.
The balance between field work and office-based work will vary considerably, with administrative, statistical analysis and report writing being an integral part of the job. This is likely to increase with senior positions.
The work also requires considerable contact with land owners/managers, nature conservation organisations, the public and, increasingly, with the media.
It is likely that the job will involve working at a number of different sites therefore a full driving licence would be useful.
Content
Salary
Salaries vary with experience, qualifications and between companies, but here's a guide to what you can expect.
Content
Getting started
There are over 4,900 conservation organisations in the UK, employing about 56,000 people and around 200,000 volunteers working in conservation. These figures continue to grow each year and opportunities can be found in rural and urban areas all over the UK. However, competition for paid work can be intense and experience is essential.
Although there are no specific entry requirements for this job, your chances will be improved if you have a relevant qualification and some experience of volunteering or temporary work.
It may also help if you have undertaken some relevant training courses or gained some certificates in specialist equipment, such as chainsaw, sprayers, strimmers and tractor driving.
What experienced workers can do
Report on the condition of landscapes and habitats

Communicate environmental information

Consult and work with the local community

Collect and record data through field surveys

Assess the characteristics of land-based and environmental sites

Manage vegetation

Plan and oversee habitat management work

Establish and manage habitats

Lead the work of volunteers

Determine and assess potential sources of funding

Introduce and establish animals into a natural habitat.
Personal qualities you should have
Able to solve problems

Work in a team/with others

Work on your own

Flexibility

Energetic

Have an interest in the natural environment, conservation and public access

Enjoy practical hands-on work

Like working outdoors.
Content
Next steps
With experience and relevant qualifications, you could progress to supervisory or other conservation positions. The career structure will vary depending on the size of the organisation. You may have to change employers to get promotion.
Progression usually involves taking an increasingly office-based role, often moving from a 'hands-on' job to advisory or managerial. Senior posts are likely to mean greater involvement with planning, budgets, people management, and the administrative aspects of environmental management, while less time is spent in the field.
It may be useful to get experience of different areas, like joining a local biodiversity steering group, or specialise in a particular area of conservation.
Useful links
Loch Lomond and the Trossachs National Park
Scottish Environment Protection Agency
Scottish Countryside Rangers' Association