Content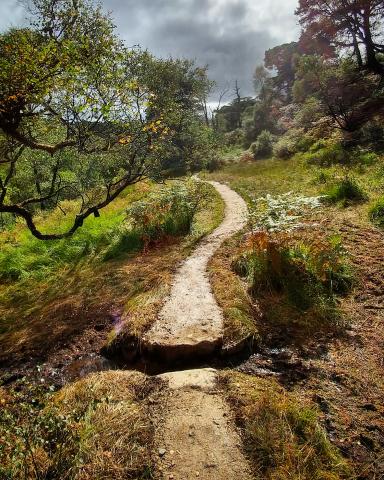 Ecologists study the complex and delicate relationships between animals, plants, people and their physical surroundings, commonly referred to as an ecosystem or the environment.
They carry out a wide range of tasks relating to their knowledge. Many will specialise in an area that interests them, for example freshwater ecology, marine mammals, terrestrial ecology, birds, river and wetland ecology, microbial systems, fauna or flora. The organisms that ecologists study vary in size from microscopic bacteria through to blue whales.
This type of work is diverse and can include:
Field survey and assessment work - routine survey of plants, animals or micro-organisms, monitoring protected areas and assessing the impact of air, land and water pollution on ecology

Practical countryside and site management - this may involve managing nature reserves, or country parks

Advising government, land managers or the general public on nature conservation strategies or urban and rural development

Providing advice on civil engineering projects on the likely impact of a new road scheme on ecosystems 

Advising on land restoration and water use

Developing computer models of ecosystems, to formulate predictions and research questions

Teaching in universities, colleges, schools and field study centres.
Ecologists may also be involved with science communication, which includes writing about the environment for newspapers, magazines and journals, and making films, radio and television programmes.
Working Conditions 
As there are many different opportunities available to an Ecologist, working hours vary considerably, depending on the exact nature of the role.
Some work indoors, assessing data on computers or working on specimens in a laboratory. For many, office-based work such as data analysis, map production and report-writing is a significant part of the job. Others spend most of their time working outdoors, in all weather conditions.
The work is often seasonal and sometimes undertaken on a contract basis, so the spring and summer months may be busier, particularly when field survey work is required.
Ecologists need to undertake fieldwork activities.
Depending on their job, Ecologists may spend some of their time travelling to sites or meetings, so a driving licence is useful. Some overseas travel may be required.
Content
Salary
Salaries vary with experience, qualifications and between companies, but here's a guide to what you can expect.
Content
Getting started
If you are interested in becoming an Ecologist it is important to:
Be curious about the natural world

Enjoy fieldwork.
Due to the scientific nature of the role you are likely to need a degree to gain employment in this position. It will also help your employment prospects if you gain some experience either by volunteering or taking seasonal or temporary work.
It may also help if you have undertaken some relevant training courses in species identification and surveying and monitoring techniques. Field identification skills are an acknowledged 'skills gap' in environmental conservation, and essential to complement academic study.
What experienced workers can do
Report on the condition of landscapes and habitats

Communicate environmental information

Consult and work with the local community

Produce site management plans

Identify problems with land use and develop recommendations to improve land use

Establish and manage habitats

Co-ordinate and oversee habitat management work

Determine and assess potential sources of funding

Introduce and establish animals into a natural habitat

Seek to influence decision makers to take account of land-based issues.
Personal qualities you should have
Working alone

Using own initiative

Attention to detail

Able to talk to people from different backgrounds

Able to write for different audiences

Flexibility

Physical – energetic.
Content
Next steps
In most large organisations, Ecologists can progress to senior and principal level. Movement between employers, and into self-employed consultancy work, is also common.
Promotion may involve working in a more specialist area, and usually leads to greater management responsibilities and more involvement with planning, budgets, data analysis, evaluations and report writing. This can lead to less time spent in the field.
There are often opportunities for Ecologists to work abroad.
Useful links
Loch Lomond and the Trossachs National Park
Scottish Environment Protection Agency
Scottish Countryside Rangers' Association