Content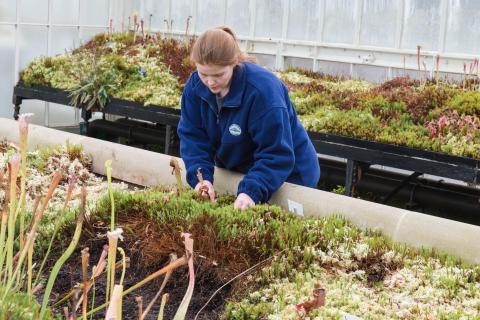 Landscape Supervisors are experienced in dealing with all aspects of garden and landscape design, able to create and look after planting and other features in outdoor and indoor spaces, making the most of the land available and creating attractive environments.   
They generally provide a complete design service to clients enabling garden owners to enhance and make the most of their gardens. Outdoor spaces they can work on include: gardens, housing estates, parks, sports grounds and industrial sites.
Landscape Supervisors may choose to specialise in interior landscapes, producing displays of plants and water features to brighten buildings like shopping centres, offices and hospitals.
Some Senior Landscapers may work with clients to design gardens to suit individual requirements and tastes. The design process will take into account people's lifestyles and personal preferences.
Landscape Supervisors tasks vary from project to project but can include:
Discussing ideas with clients, their preferences for particular plants, flowers, colours, and how they want to use the garden

Preparing a summary of the client's requirements and an estimate of the fees, which may include creating the garden designed

Advising clients on maintaining the plants and landscape, or returning at regular intervals to carry out ongoing maintenance

Supervising team of contractors.
Some specialise in skills like paving, constructing rock or water gardens, or creating sports fields, creating green roofs or living walls. Larger landscape companies carryout commercial landscape projects as well as maintaining the green areas in our towns and cities. Others may offer a wide range of general skills.
Working Conditions 
Landscape Supervisors usually work standard full-time hours but overtime (sometimes including evenings and weekends) is often required to meet schedules. Early starts are common. Temporary work may be available at busy times.
Many jobs involve working outside in all weather conditions, although interior landscapers work indoors. The work can be very heavy as it can involve digging, pushing loaded wheelbarrows and lifting paving slabs. Conditions may be wet, muddy, very cold or very hot, and there may be noise, fumes and dust from the machinery that is used.
A driving licence may be useful for travelling between sites. Some jobs involve staying away from home.
Content
Salary
Salaries vary with experience, qualifications and between companies, but here's a guide to what you can expect.
Content
Getting started
There are opportunities for Landscape Supervisors throughout the UK. The majority are employed by landscape contractors and local authority parks departments. There are a few opportunities with heritage organisations, botanical gardens, private and public companies and large estates.
With the increase in people becoming interested in the appearance of their gardens there has been an increase in the number of Senior Landscapers going self-employed and specialising in garden design.
What experienced workers can do
Be responsible for a budget

Prepare specifications

Co-ordinate management of planted areas

Plan and conduct field surveys

Design landscape areas

Develop awareness of the environment

Interpret date from surveys

Supervise teams.
Personal qualities you should have
Flexibility

Be able to work as part of a team or on own

Mobility.