Content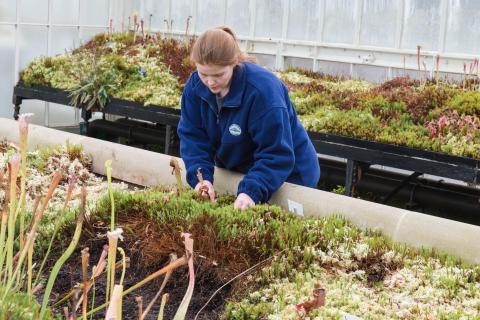 Landscapers create and look after planting and other features in outdoor and indoor spaces, making the most of the land available and creating attractive environments. Outdoor spaces include:
Gardens

Housing estates

Parks

Sports grounds

Industrial sites.
Some Landscapers specialise in interior landscapes, producing displays of plants and water features to brighten buildings  such as shopping centres, offices and hospitals.
Landscaper tasks vary from project to project but can include:
Working from plans drawn up by a landscape architect or garden designer

Discussing plans, ideas and budgets with the client

Preparing the ground using equipment like mini-diggers, as well as spades and forks

Installing features such as paths, paved areas, statues, rock gardens or water features

Planting flowers, shrubs and trees, seeding lawns and laying turf

Advising clients on maintaining the plants and landscape, or returning at regular intervals to carry out ongoing maintenance.
Some Landscapers specialise in skills like paving, constructing rock or water gardens, or creating sports fields, creating greenroofs and living walls. Larger landscape companies carryout commercial landscape projects as well as maintaining the green areas in our towns and cities. Others may offer a wide range of general skills.
Landscapers use a range of hand and power tools including garden mowers, pruners, spades, forks, cement mixers, stone-cutting saws, chainsaws and climbing equipment.
On small projects Landscapers may work alone or with one or two other staff. On large projects they usually work in teams under the direction of a supervisor.
Working Conditions 
Landscapers usually work standard full-time hours but overtime including weekends is often required to meet schedules. Early starts are common. Temporary work may be available at busy times.
Many jobs involve working outside in all weather conditions, although interior landscapers work indoors. The work can be very heavy as it can involve digging, pushing loaded wheelbarrows and lifting paving slabs.
Landscapers wear protective clothing including overalls, gloves and safety boots, and use protective equipment such as ear protectors and hard hats when required.
A driving licence may be useful for travelling between sites. Some jobs involve staying away from home.
Content
Salary
Salaries vary with experience, qualifications and between companies, but here's a guide to what you can expect.
Content
Getting started
There are opportunities for Landscapers throughout the UK. The majority are employed by landscape contractors and local authority parks departments.
Jobs are also available with heritage organisations, botanical gardens, private and public companies and large estates. Some landscapers are self-employed.
What experienced workers can do
Be able to create plant displays for either interior or exterior sites

Construct features for interior or exterior sites

Liaise with customers and suppliers

Be able to prepare and use relevant tools, equipment and machinery safely

Read plans and designs

Be able to use a range of IT systems.
Personal qualities you should have
Flexibility

Mobility

Friendly and approachable

Able to work in a team or on own.