Content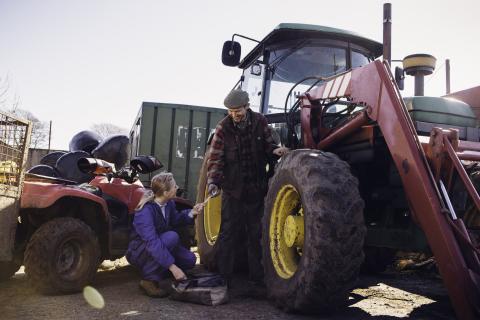 A Parts Person supports the Sales and Service Departments with the supply of resources or parts. The job involves using computers and paper manuals. It is helpful to have a good understanding of engineering parts and some sales and marketing skills, but training will be provided. A Parts Person manages stock control and purchasing products for sale, working with workshop technicians, the sales team and customers. 
Working Conditions
A Parts Person will be mainly based in a particular store. Normal working hours are 37.5 hours per week but as the industry is seasonal can involve out-of-hours and weekend work. 
Content
Salary
Salaries vary with experience, qualifications and between companies, but here's a guide to what you can expect.
Content
Getting started
Employers are looking for people who:
Have an interest in a range of equipment

Enjoy practical hands-on work

Enjoy problem solving
What experienced workers can do
Be able to maintain supplies of resources

Preparing proposals and quotations for the supply of products and services

Liaising with manufactures on land-based machinery technical issues

Presenting proposals and quotations for the supply of products and services

Displaying stock to promote sales to customers in a retail environment

Solving generic customer problems

Storing resources for further use

Processing of customer orders

Marketing and selling the organisation's products and services.
Personal qualities you should have
Good communication skills

Initiative

Able

to make work on your own or within a team
Content
Next steps
There are two routes for people to enter the industry, either through a Modern Apprenticeship or an industry apprenticeship with a dealer or manufacturer. 
Having a full driving licence is helpful.
From this role you can progress to Senior Parts Person or Stores Manager or go into Sales. A Parts Person can also progress and move into other parts of the business, such as sales and marketing.
The Land-based Technician Accreditation (LTA) programme sets out a recognised career path which is related to pay scales. 
Useful links
Agricultural Engineers Association
British Agricultural & Garden Machinery Association (BAGMA)
Institute of Agricultural Engineers