Content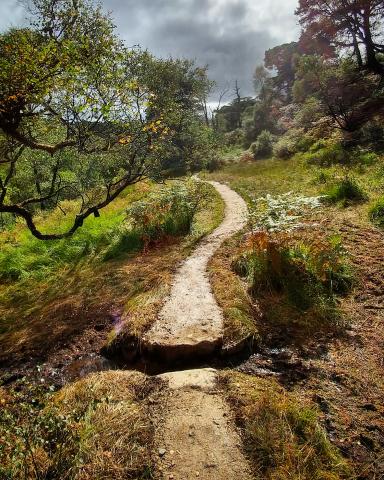 Rangers are responsible for activities that benefit both the natural environment and associated public access and recreation. Their role is to encourage visitors to the countryside, promote awareness of the natural environment and protect and preserve the countryside for future enjoyment.
The tasks can vary and can be broken down into practical and management
The practical element of this role includes:
Patrolling sites to encourage responsible enjoyment, reduce crime and protect the public and wildlife

Managing habitats to maintain favourable conditions for wildlife

Managing exhibitions and visitor centres

Ensuring footpaths, bridleways and other public access areas are safe 

Making minor repairs to gates, fences, stiles, walls, footpaths and picnic tables

Raising awareness of environmental conservation through education and interpretation

Nature conservation, including the implementation of projects at a local level for the protection and creation of habitats

Landscape conservation, including the creation of schemes to protect existing features or restore landscapes
Working Conditions 
Rangers typically work full-time. The hours vary depending on the season, with early starts common in the summer months. Weekend and Bank Holiday work, late evenings and overtime is often required. There are part-time, voluntary and flexible opportunities available.
The work can be physically demanding. Regardless of the season, work can be inside or outdoors in all weathers. Depending on the area covered, there may be a significant amount of travelling between different sites, for meetings and to co-ordinate education or community projects.
A driving licence is often an essential requirement for many positions.
Content
Salary
Salaries vary with experience, qualifications and between companies, but here's a guide to what you can expect.
Content
Getting started
It is important to be interested in:
The natural world and conservation issues

Public access to, and understanding of, the natural environment.
There are over 5,700 Rangers and Countryside Officers within the UK. In addition there are many people working as volunteers in this area. The amount of people working in this is expected to grow each year and opportunities can be found in both urban and rural. However, competition for paid work is intense and experience is essential.
Although there are no specific entry requirements for this job your chances of employment will be greatly enhanced if you have an appropriate qualification and gained some experience, through volunteering or taking seasonal/temporary work.
It may also help if you have undertaken some relevant training courses and/or gained some certificates in the use of some of the specialist equipment, such as chainsaw, sprayers, strimmers and tractor driving.
What experienced workers can do
Consult and work with the local community

Produce site management plans

Identify problems with land use and develop recommendations to improve land use

Initiate enforcement procedures to protect the environment

Manage and deal with actual or potential breaches of the law or security

Lead the work of volunteers

Negotiate and secure sources of funding

Produce a business plan

Research and plan interpretations of landscapes, seascapes and habitats

Manage projects

Plan and conduct field surveys.
Personal qualities you should have
Work in a team

Work on your own

Ability to communicate with people at different levels

Flexibility.
Content
Next steps
With experience and relevant qualifications it is possible to progress to management positions, such as Senior Ranger or Countryside or Property Manager. The career structure will vary depending on the size of the organisation.
There is also the possibility of specialising in key conservation areas, environmental policy or management.
Progression usually involves taking an increasingly office-based role, often moving from a 'hands-on' job to an advisory/managerial role. Senior posts are likely to mean greater involvement with planning, budgets, people management, and the administrative aspects of environmental management, while less time is spent in the field.
Useful links
Loch Lomond and the Trossachs National Park
Scottish Environment Protection Agency
Scottish Countryside Rangers' Association