Content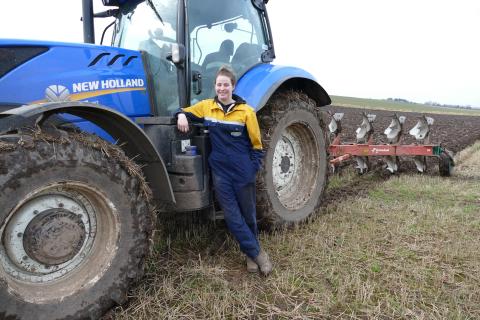 A Vaccinator's role is to ensure that vaccinations can be administered to birds to prevent diseases occurring.  This can be by injecting using a syringe and needle or administered by the water supply and through particle spraying.
A Vaccinator needs to be able to handle birds without causing stress, and know where and how to administer vaccines.
They may work with various ages of birds, and various types of farms and systems. This can be with breeding poultry birds, with layers producing eggs for the food chain as well as with birds bred for meat.
Working Conditions 
Vaccinators will generally work at least 39 hours per week, which may be in the form of shifts. Early mornings, evenings and weekend work are all common. There are also opportunities for part-time and casual work. Most Vaccinators work inside with birds.
Content
Salary
Salaries vary with experience, qualifications and between companies, but here's a guide to what you can expect.
Content
Getting started
To work in the poultry industry you will need to like handling and working in close proximity to birds, and enjoy working in teams.
New entrants or those with less than a year's experience in the poultry meat industry would need to attend short training courses to ensure they are trained to the minimum standard as set by the British Poultry Training Initiative. 
For more information about poultry careers visit the British Poultry Council. 
What experienced workers can do
Monitor and maintain health, safety and security in the workplace

Maintain good standards of health and safety for self and others

Maintain environmental good practice at work

Receive and communicate information

Maintain and understand records

Assist in delivering basic treatment to livestock

Handle and restrain birds

Maintain personal hygiene

Maintain site biosecurity.
Personal qualities you should have
Timekeeping

Planning and preparation for work

Working alone

Attention to detail

Safety awareness

Flexibility.