Content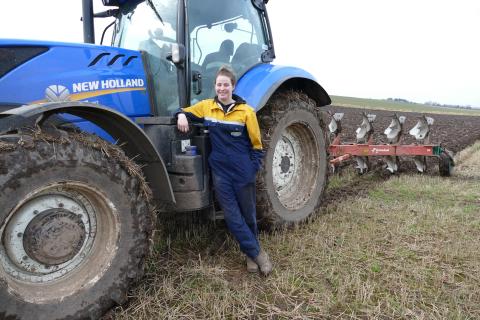 A Contract Breeder will have a breeding farm or units and be responsible for breeding livestock owned by other farmers and businesses who don't have the time, staff, buildings or land on their farm to breed the livestock themselves.
The farmer owns the animals, but the Contract Breeder has responsibility for health, welfare, and the performance of the livestock. The Contract Breeder will be paid to make sure that the animals are in good health.
Depending on the number of animals, a Contract Breeder may also have some responsibility for staff, such as Stockpersons and Farm Workers. On some smaller scale units, a Contract Breeder may carry out both the management and everyday tasks.
A Contract Breeder's tasks would include:
Working with a Feed Advisor and creating a diet suited to the age and growth rate required by the livestock

Working with their Vet to resolve any health or disease problems, including treatments where appropriate

Weighing the animals to monitor performance and calculating growth rates

Responsibility for meeting Defra requirements, for example ensuring the animals are correctly identified and that the correct veterinary and medicines treatment records are up-to-date.
Working Conditions 
A Contract Breeder generally works as least 39 hours per week and many will be self-employed. Early mornings, evenings and weekend work can be a part of the job.
Some breeding herds are kept indoors all year, whereas other farms with drier land and soil keep their breeding herds outdoors in fields.
Content
Salary
Salaries vary with experience, qualifications and between companies, but here's a guide to what you can expect.
Content
Getting started
Most Contract Breeders are former farmers with expertise in working with livestock and have access to the facilities required to carry out contract breeding. 
On a farm, someone could progress to this role from working as an Assistant Unit Manager, Section Head or Unit Manager, and gain experience in livestock management, the financial impacts of decision making and if necessary managing staff.
Contract Breeders do not need any particular qualifications to enter the job, but substantial experience with livestock and training would be preferable. Farmers businesses will be dependant on the Contract Breeder being successful.
What experienced workers can do
Obtain contracts to supply land-based products or services

Establish appropriate conditions for livestock

Implement and maintain hygiene and biosecurity arrangements

Plan and agree the management of livestock systems

Management of pig farm waste

Operation of an outdoor pig farrowing unit

Organisation of pig sales and purchases

Pig farrowing house operation and care

Pig feed storage, milling and mixing

Tagging correctly.
Personal qualities you should have
Work on own initiative

Work in a team or with others

Self-motivated

Flexible

Able to solve problems.
Content
Next steps
Contract Breeders may move into other work such as technical sales, consultancy and teaching, or work as an Agricultural Adviser. It may also be possible to work with private companies, consultancies and co-operatives that offer farm management services.
All agricultural workers need to keep up-to-date with the latest developments in their sector. For those wishing to progress into farm management, a degree course in subjects such as agriculture and animal or farm management may also be an option.
There may also be the chance to work abroad.
Industry links
British Institute of Agricultural Consultants
National Farmers Union Scotland
Scotland's Farm Advisory Service
Scottish Tenant Farmers Association