Content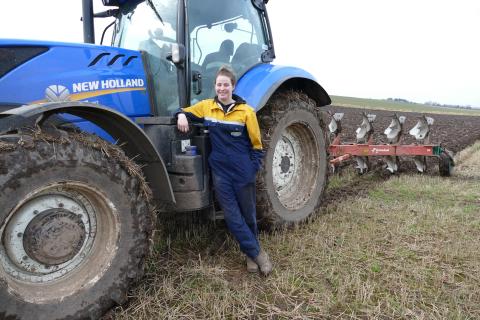 The role of a Farm Director is only likely to be found on a large farming company or estate. On smaller farms, the Farmer or Farm Owner will often also carry out tasks similar to a Director.
As a Farm Director, the key focus is to work with the Farm Manager to oversee all farm management activities to ensure effective implementation of farm management and production plans. Directors have many business responsibilities for ensuring the success of their company, in areas such as health and safety, employment law and tax.
Shareholders own limited companies but they don't run them - that job is given to a Farm Director. All limited companies must have at least one Director. A public limited company (or plc) must have at least two Directors. Some farms will be limited companies and others private partnerships or sole traders. The level of responsibility of a Director will depend on the business status.
A Farm Director's key responsibilities will include:
Planning activities

Managing activities

Financial management

Human Resources management

Programmatic effectiveness

Public and community relations.
Whether a limited company or public limited company, Farm Directors have a responsibility to prepare and deliver documents on behalf of the company to Companies House (The official UK government register of UK companies) as and when required by the Companies Act. These include, in particular:
The annual return to

Companies House

File the annual accounts to

Companies House

Notification of any change in the company's officers or in their personal details to

Companies House

Notification of a change to the company's registered office to

Companies House

Allotment of shares

Registration of charges.
Working Conditions 
Most Farm Directors will be expected to work standard full-time hours. However, in practice many may work longer hours. Farm Directors are likely to spend time in an office dealing with paperwork and communications.
On a smaller farm, the Director may get involved in some of the farming tasks, and their management.
A driving licence is usually essential.
Content
Salary
Salaries vary with experience, qualifications and between companies, but here's a guide to what you can expect.
Content
Getting started
Farm Directors will be expected to have:
A Degree in agriculture or related subject and possibly a Masters in economics or finance

Proven experience in farm management

Business and financial management

Planning and financial oversight experience

A willingness to work remotely.
A Farm Director would also be expected to have:
Experience in personnel management, including hiring, supervising, evaluation and benefits administration

Experience of working with a Board of Directors and committees

Excellent, proven interpersonal, verbal and written communications skills

The ability to manage and supervise a staff team

Proven ability to cope with conflict, stress and crisis situation

Experience of  working in difficult climates and remote regions

Demonstrated ability to share skills and knowledge with others.
What experienced workers can do
Obtain contracts to supply land-based products and/or services

Monitor and evaluate the management of the enterprise

Ensure compliance with legal, regulatory, ethical and social requirements

Manage a budget

Decide on the financial plan for the business

Produce a business plan

Put the strategic business plan into action

Plan and manage the organisation

Farm environmental planning and management. 
Personal qualities you should have
Problem-Solving

Work in a team

Work on your own

Flexible.