Content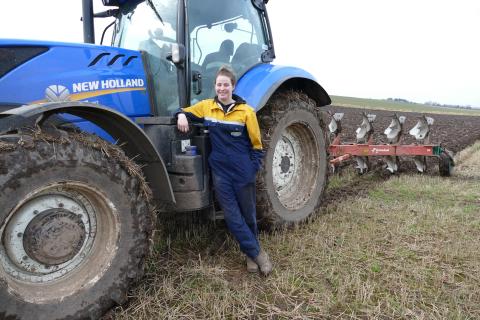 Farm Managers produce crops, plan strategies for maximum yield, organise farm administration, work machinery, organise associated businesses and manage staff. In mixed farms they may also tend animals. They need to have technical and practical competence coupled with the ability to make sound business decisions.
Farm Managers either run their own business or are employed to run a farm efficiently and profitably for someone else.
What farmers do varies with local climate, soil and accessibility of markets for their produce. Farms can be:  
Arable. This involves growing crops for human and animal consumption, such as cereals (wheat, barley, maize and oats), potatoes, sugar beet, fruit and vegetables, as well as non-food crops for energy or pharmaceuticals. Farm Managers also deal with harvesting, storing and processing crops, which may involve using mechanised and computer-controlled equipment

Mixed. A combination of livestock and arable farming.
Farm Managers work closely with the Farm Owner, and possibly other Farm Managers and Farm Management Consultants.
Increasingly, farmers are carrying out 'Precision Farming' using new technology, such as global positioning (GPS), sensors, satellites or aerial images, and information management tools to assess and understand better what they're doing. 
This information may be used to decide on the best seed sowing density, fertilisers and other input needs, and to more accurately predict crop yields.
Farmers work within regulations set by Government, and many are members of farm assurance schemes that set standards for safe, high quality produce farmed in an environmentally sustainable manner.
The day-to-day work of a Farm Manager may include:
Planning - setting production targets, recruiting, managing and mentoring staff, buying materials needed for the farm and maintaining health and safety on the farm

Record keeping - managing the farm's budget, cash flow and communicating with organisations that make payments to farmers that comply with strict environmental and production standards

Legislation - ensuring the farm is operating within the legal guidelines set by public bodies

Environmental considerations - managing the environmental impact of their farm on the local area. This can range from ensuring rivers are not polluted by farm products to protecting soils and certain features in the countryside e.g. trees and hedges, particularly if the farm is situated in a site of special scientific interest

Continually monitoring the quality and performance of their produce, both arable and livestock (if they have any)

Monitoring the health and welfare of their animals (if they have any)

Marketing and selling produce - negotiating with buyers such as supermarket chains, food processors or local supply chains

Practical work - on smaller farms, farm managers may be involved with general tasks such as feeding livestock, driving tractors and operating and repairing machinery

Many farmers have diversified their activities to supplement their income, for example by running a bed and breakfast or a farm shop.
Working Conditions 
Most Farm Managers are contracted to work 39 hours a week. However, in practice, many work longer hours. The nature of this job means that farmers may be on call day and night, seven days a week.
There are often no set hours and certain times of the year are particularly busy. The hours worked are influenced by the particular season such as harvest time. Days worked during these seasons can be typically long.
Practical work on the farm is usually outdoors, in all weather conditions. Farm Managers also spend time in an office dealing with paperwork. On a smaller farm the manager will get involved in many of the farming tasks, while on a larger farm the manager is likely to spend most of their time in a farm office.
Content
Salary
Salaries vary with experience, qualifications and between companies, but here's a guide to what you can expect.
Content
Getting started
Previous hands-on farming experience and technical knowledge are at least as important as academic qualifications, and some employers may appoint candidates on the basis of their experience alone. However, most Farm Managers hold at least a degree or HND in agriculture, or a related subject.
A good understanding of modern farming methods, commitment to animal welfare, an interest in (and understanding of) how farming impacts the environment, and awareness of customer demand and food standards, are all important.
Typical employers include: 
Large estates

Agricultural colleges

Scientific research institutes

Government bodies

Large food producing companies

Smaller farms

Fresh produce companies.
What experienced workers can do
Obtain contracts to supply products/services

Plan and agree the management of cropping systems

Plan and manage the production of crops

Produce a business plan

Manage a budget

Develop and implement plans for the disposal of waste

Plan and implement a business plan.
Personal qualities you should have
Problem-Solving

Work in a team

Work on your own

Communication skills

Flexibility.