Content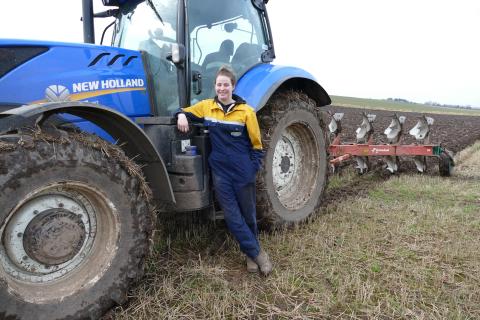 Farm Secretaries look after the smooth running of the business side of a farm or estate and deal with record-keeping and correspondence involved with modern farming and rural businesses.
The job means working closely with farmers, farm and estate managers to ensure that all the regular tasks are completed efficiently and on time, in addition to more complex tasks such as completing legislative and management records.
Their main duties include:
K

eeping records of livestock and crops to help with future planning and stock levels

Completing forms for government grants and subsidies

Preparing farm accounts and budgets

Dealing with VAT and tax returns

Completing legislative and management records

Calculating employees' pay and keeping employment records

Arranging quotations for buying, hiring and maintaining farm machinery and equipment

General administration duties including telephone work, writing letters and emails and maintaining manual and computer filing systems.
A Farm Secretary spends a great deal of time on budgets, accounting and other financial aspects of the work. Although some systems may be manual, the majority of work is computer based, including detailed use of spreadsheets, databases and tailor-made agricultural business software packages.
Working Conditions 
Farm Secretaries usually work around 35 hours a week during the daytime, although evening or weekend work is sometimes necessary depending on the farming activities during the year. Farm Secretaries may be employed on one or more farms or estates, and may travel between different offices.
There are full-time, part-time and self-employed jobs available.
Most of the work is office-based and involves a lot of sitting down, doing desk work or at the computer. Farm and estate offices are in rural areas, some of them in quite remote locations. A driving licence and own transport is usually necessary.
Content
Salary
Salaries vary with experience, qualifications and between companies, but here's a guide to what you can expect.
Content
Getting started
There are no set academic qualifications to become a Farm Secretary, although employers usually prefer applicants with English and Maths or equivalent qualifications. Good skills in information technology are also required for this role.
It may be useful to study for a book-keeping or accounting qualification such as qualifications from the Association of Accounting Technicians (AAT) or The Institute of Certified Bookkeepers. For those looking for industry specific courses, the Institute of Agricultural Secretaries and Administrators  (IAgSA) offers the Farm Accounting and Rural Business Administration Training Programme which consists of four distinct units and which offers the benefit of an industry recognised qualification.
What experienced workers can do
Maintain and store records within the workplace

Purchase products or services for the land-based organisation

Manage a budget

Make sure that accounting systems are used effectively

Provide financial forecasts

Plan recruitment

Resolve customer disputes

Operate pay and benefits procedures

Maintain agricultural and horticultural records and prepare claims for subsidies.
Personal qualities you should have
Problem-solving

Work in a team

Work on your own

Communication skills

Flexibility

Friendly and approachable.