Content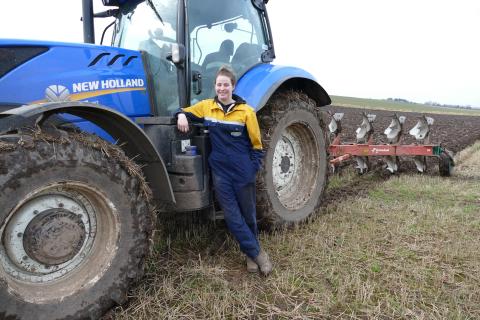 A Fieldsperson usually works for an organisation that owns pigs across different farm sites, which are being contract managed by other farmers. They support the farmers in managing the pigs to a high standard.
Their main objective is to optimise all aspects of pig performance, both physical and financial, using sound management practices.
A Fieldsperson does not take part in the physical day-to-day running of the individual farm, but advises by visiting the farm, checking the pigs and production systems and meeting with the Farm Unit Manager.
Tasks include:
Building and developing relationships with Farmers and Unit Managers to ensure best husbandry practice, high welfare standards and production efficiency

Visiting farms on a regular basis to monitor all aspects of pig husbandry and performance including cleanliness, feed utilisation, pig health, housing, security, and welfare

Assisting with selection of pigs for slaughter and arrange transport

Assisting with feed ordering and product forecast reports as required

Assisting with pig performance trials on farm

Ensuring welfare code and quality assurance requirements are always met

Monitoring and recording production performance and statistics as required.
Working Conditions 
A Fieldsperson generally work at least 39 hours per week but may need to work paid overtime during busy periods. Early mornings, evenings and weekend work can be necessary.
The working conditions will depend on the farm. Some pigs are kept indoors all year, whereas other farms with drier land and soil keep their pigs outdoors in fields.
Some Farmers may do a mixture of both production systems depending on their soil conditions, farm location, the breed and ages of pigs they keep.
On an indoor pig farm, a Fieldsperson would expect to work mainly inside specialist pig buildings, whereas outdoor pig farms would require working outside in all weathers.
Content
Salary
Salaries vary with experience, qualifications and between companies, but here's a guide to what you can expect.
Content
Getting started
A Fieldsperson will have worked on pig farms gaining sound practical experience in a role like Pig Unit Manager. A Fieldsperson will need a keen interest and sound knowledge of UK pig farming.
Most companies will look for a degree in one of the following areas of study: Agriculture, Animal Science, Animal Production, Farm Management or similar.
What experienced workers can do
Control the movement of livestock from one location to another

Monitor and evaluate livestock intake of feed and water

Plan and agree the management of Pig Unit Operation

arrange and plan operation to relocate enterprise

Management of pig farm waste and control of pollution

Operation of an outdoor pig farrowing unit

Organisation of pig sales and purchases

Pig farrowing house operation and care

Pig feed storage, milling and mixing

Tagging correctly.
Personal qualities you should have
Problem-solving

Work in a team

Work on your own

Communication skills

Flexibility

.
Content
Next steps
With experience, a Fieldsperson can move into more senior positions, become an industry leader in their technical specialism and move into management roles leading team of consultants. This may involve more office-based work and less time travelling to farms and other outlets.
With the appropriate qualifications there may also be opportunities to teach at university or college.
Since land-based industries are worldwide, there are opportunities for working abroad.
For those wishing to progress into farm management, a degree course in subjects such as agriculture or farm management may also be an option.
Industry links
British Institute of Agricultural Consultants
National Farmers Union Scotland
Scotland's Farm Advisory Service
Scottish Tenant Farmers Association