Content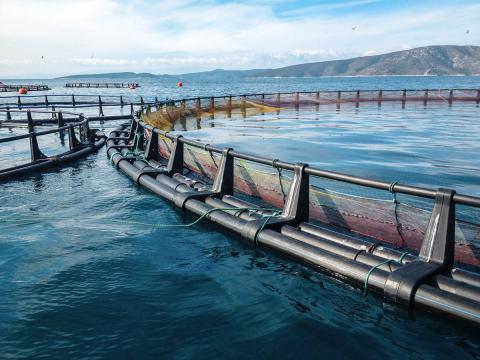 The Site Manager, supported by the Assistant Site Manager or Senior Marine Operative, is responsible for stock management, personnel management, staff development and the promotion of health and safety within the workplace. They must demonstrate commitment to the safety and welfare of their staff, to the livestock within their control and to the environment in the local community and beyond.
Working Conditions
Fish farms operate seven days a week, so farmers usually work flexible hours based around the jobs that need completing at different times of the year. In larger farms, they are likely to work on a rota system with other members of staff. This will include early mornings, evenings and weekends. There may be opportunities for both full-time and part-time working.
Much working time is spent outdoors in all weathers. Many fish farms are relatively remote, so a driving licence is needed. Housing is often provided with the job.
There is a considerable amount of record keeping involved so IT skills are essential.
Content
Salary
Salaries vary with experience, qualifications and between companies, but here's a guide to what you can expect.
Content
Getting started
Experience is an advantage, but training is usually provided.
What employers are looking for
Enthusiasm

Motivation

Leadership and management skills

Strong planning, organisational and communication skills

Understanding of associated software systems
What experienced workers can do
Supervise staff

Maintain a safe work environment and environmentally friendly work practices

Understand feed and stock management

Harvesting and grading planning

Understand and comply with needs of audit.
Personal qualities you should have
Initiative

Able to work with others

Be self-motivated

Flexible

Able to solve problems
Content
Next steps
Large fish farms may offer promotion and there may be opportunities to specialise.  Experienced managers may move into other work, such as technical sales, consultancy, teaching, or as an adviser.
It may also be possible to work with private companies or co-operatives and on contract with others in the food supply chain, such as supermarkets.
There may be some opportunities to work abroad.
Useful links