Content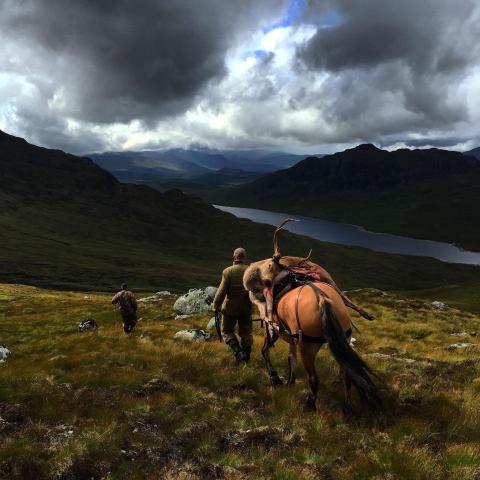 Gamekeepers work outdoors either alone or as part of a team, focusing on all aspects of gamekeeping and wildlife management. They contribute to estate game and habitat management planning; maintain game habitats and carry out other wildlife management activities including pest control as well as general conservation and land management.
Gamekeepers provide leadership and general support and administration of all support activities for shoot days. On larger rural estates or shoots, underkeepers may work to support the headkeeper who oversees the entire gamebird team.
In the UK there are around 5000 full-time gamekeepers. Gamekeeper job opportunities occur on rural estates and on smaller shoots, often in uplands such as the North-west Highlands as well as more lowland regions such as the Borders and Perthshire.
Working Conditions
Shooting estates operate seven days a week and at all times of the year. The intensity and timing of work is related to the nature of the operation on the ground and the cycle of the seasons.
Gamekeepers usually work flexible hours based around the jobs that need completing at different times of the year. In larger estates they are likely to work on a rota system with other members of staff. This will include early mornings, evenings and weekends. There may be opportunities for both full-time and part-time working.
You need to be comfortable working independently or in small groups in remote countryside locations.  Most working time is spent outdoors in all weather conditions.
The work itself is active and demanding over long hours, often requiring perseverance, patience and physical fitness. Gamekeepers work with a variety of animals.
A full driving licence is usually desirable, along with Shotgun Certificate or Firearms Certificate.
Content
Salary
Salaries vary with experience, qualifications and between companies, but here's a guide to what you can expect.
Content
Getting started
Experience is an advantage, but training is usually provided.
Employers are looking for people who:
Have an enthusiasm for wildlife, conservation and the countryside

Enjoy

working mainly outdoors carrying out a variety of tasks

Have a strong interest for the environment in which game and wildlife management takes place

Communicate well with clients and the public. 
What experienced workers can do
Support game and habitat management planning

Maintain game and wildlife habitats

Support shoot day activities

Maintain the health and welfare of game birds

Communicate with others

Monitor and maintain health and safety

Prepare for and support heather burning

Maintain breeding stock

Use and maintain equipment.

.
Personal qualities you should have
Good communication

Able to plan and prioritise work

Flexible and adaptable

Able to use initiative

.