Content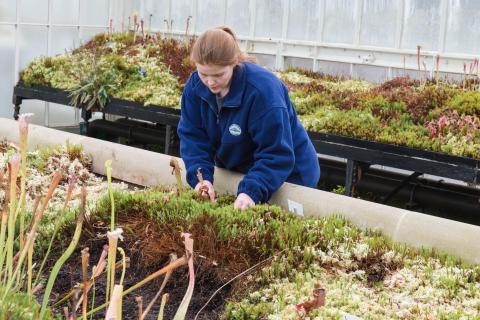 A Grounds Manager is a skilled professional who produces and maintains sports grounds to a high standard. These can include sports grounds in schools, universities, local authorities and private grounds like premier league sports clubs and national venues.
Your role will include all aspects of turf management and overseeing teams in the operation of hand-held and ride-on machinery, pesticide and fertiliser application, marking out of sports surfaces and a range of other specialist maintenance procedures that will vary according to the type of grounds you manage.
You will also be responsible for managing budgets, personnel and purchasing of machinery and products as well as advising on and implementing annual maintenance programmes and renovations.
You may well be responsible hiring and supervising specialist contractors
Working Conditions 
Ground staff usually work 37 to 40 hours a week. However, actual working hours depend on the time of year, where they work and any special events the sports pitch or court will be used for.
The hours can be unsociable and involve evenings and weekends, especially when working for professional sports clubs, which may play matches under floodlights.
Ground staff spend much of their time working outside and the work will involve walking, lifting and bending. In some jobs, a Head Groundsman may need to travel around one large site, or to divide their time between several sites. A driving licence is usually required for this role.
Content
Salary
Salaries vary with experience, qualifications and between companies, but here's a guide to what you can expect.
Content
Getting started
You should have an interest in sports turf and hands-on work such as gardening or general horticultural.
Ground staff working in a particular sport normally have a good knowledge of the game.
 An appropriate Modern Apprenticeship can provide a great start.
What experienced workers can do
Managing budgets, finance and resources

Manage the recruitment, selection and training of staff

Manage projects and event

Manage the ground staff team

Maintain good communication with facility management, colleagues, players and at times the public.
Personal qualities you should have
Flexible

Like the outdoors

Happy to work on your own or with others

Good communication skills.