Content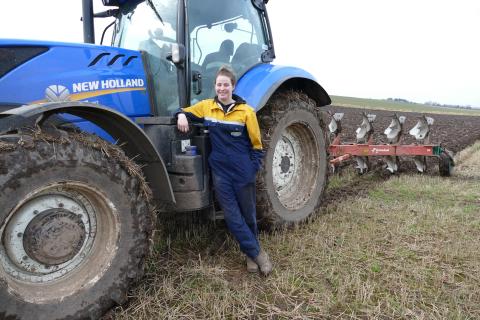 A Unit Manager on a farm is responsible for managing of all the sections within the unit, from breeding livestock to finishing. They may also be responsible for all of the Section Head staff members.
The type of farm will determine the kind of jobs the Unit Manager will undertake but it could include responsibility for daily tasks such as maintaining the health and welfare of livestock to preparing animals for sale or breeding.
Some farms buy in young livestock and rear them to replace their own animals, while other farms breed their own.  However, the Unit Manager will be responsible for:  
Planning and setting production targets, and budgets

Monitoring the quality of their produce and performance of the unit including health and welfare

Managing people, recruiting for the unit, managing and mentoring staff

Purchasing materials needed for the unit, such as animal feed

Ensuring the unit is operating within legal guidelines

Working with their vet to prepare and monitor health and welfare plans

Ensuring the waste from the unit is managed correctly.
On smaller farms, Unit Managers may be involved with general tasks such as feeding livestock, driving tractors and operating and repairing machinery
Working Conditions
Unit Managers generally work at least 39 hours a week but may need to do paid overtime during busy periods. Unit Managers may be required to cover for their Section Heads if necessary and help with particular tasks on the unit.
The working conditions will depend on the farm. Some farms keep livestock like pigs indoors all year, whereas other farms with cattle will keep their animals in for the wetter part of the year but put them out to grass in the summer months. 
Some farms grow crops which will need to be managed. Some farmers may do a mixture of production systems depending on their soil conditions, farm location, and the breed and ages of livestock they keep.
Content
Salary
Salaries vary with experience, qualifications and between companies, but here's a guide to what you can expect.
Content
Getting started
You should enjoy working with livestock or crops. The normal route into this career is from a General Farm Worker to an Assistant Unit Manager or straight to a Unit Manager depending on the type and size of farm.
Although there are no set requirements, most Unit Managers would have a qualification in agriculture or a related subject and several years' practical experience.
Land-based colleges run a range of relevant full-time and part-time qualifications and courses that can be taken before or during work.
The size of a farm has a direct relation to the number of specific roles and opportunities for employees to progress. There is competition for these vacancies and movement from farm to farm to gain experience and promotion is usual.
What experienced workers can do
Monitor and maintain the health, safety and security of the workplace

Purchase products or services for the land-based organisation

Promote and maintain the health and well-being of Livestock

Establish, implement and maintain hygiene and bio-security arrangements

Organise livestock/crop sales and purchases

Manage a budget

Plan what people the business needs

Carry out and implement plans for the business.
Personal qualities you should have
Self confidence

Attention to detail

Able to solve problems

Work in a team and with others

Flexibility

Use own initiative.