Content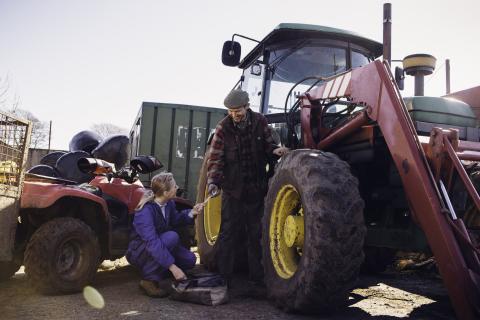 Although this role is similar to that of workshop manager, the supervisor is usually more hands-on, and may spend some of their time working on machines, advising and supporting other members of workshop team and staff. They will work with manufacturers and machine suppliers.
The role includes managing staff, budgets and business department targets.
It is part of the service team and management duties include:
Organising jobs for staff and completing time sheets

Managing and mentoring staff

Carrying out appraisals with team members

Completing job cards and warranty claims

Writing up reports and records for completed work

Writing proposals for out-of-season servicing contracts.
Some Workshop Managers have to manage warranty claims as well as the staff and workshop. They manage budgets and resources and make sure all customer requirements for service are covered and completed. They may also deal with stock control issues and negotiate with customers and their issues with service and debts.
Progression depends on the size of the business, whether it is a single or multi-branch.  In a single branch business, the Workshop Manager's role could be more hands-on, whereas in a multi-branch business, it could involve the supervision of Workshop foreman and supervisors as well as technicians.
Working Conditions
Workshop-based, sometimes visiting customers on site or at farms to discuss service issues and resolve disputes.   
They will often manage a team, making sure that individuals are up-to-date with technical skills to do their job. Supervisors will also arrange work so that staff can develop their training plans and will organise suitable training where identified.
Content
Salary
Salaries vary with experience, qualifications and between companies, but here's a guide to what you can expect.
Content
Getting started
Employers are looking for people who:
Have an interest in a range of equipment

Enjoy practical hands-on work

Enjoy problem solving

Enjoy speaking to people.
What experienced workers can do
Be able to manage people

Be skilled to master technician level or above

Have a good level of experience within the workshop environment

Have a good understanding of products and services including parts

Be able to work to department targets and meet budgets

Be able to maintain environmental good practice

Be able to determine and propose customer requirements

Be able to dismantle and assemble components

Analyse and interpret test results

Be able to manage budgets.
Personal qualities you should have
Good communication skills

Able to work on own or as part of a team

Initiative

Able

to make decisions

Good at problem solving