Content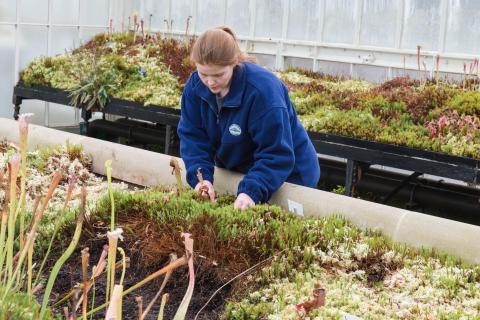 Grave diggers are general ground maintenance workers who tend graves and memorial sites at cemeteries and crematoria.
As well as general ground maintenance grave diggers will also:
•    Measure and mark out grave spaces
•    Use a mechanical excavator and hand tools to dig graves
•    Work with other funeral and cemetery staff, including crematorium technicians, cemetery inspectors and superintendents, council officials and general gardening staff.
Working Conditions
Grave Diggers usually work 9-5, Monday to Friday, but may also be needed at weekends.
They work mainly outdoors, often in all kinds of weather. It can be physically demanding, and involve lots of climbing and bending.
Content
Salary
Salaries vary with experience, qualifications and between companies, but here's a guide to what you can expect.
Content
Getting started
Although there are no formal academic entry requirements for this position it may be possible to enter as an assistant or through a Modern Apprenticeship programme.
What experienced workers can do
Measure and mark out plots 

Excavate plots

Backfill the plots

Use hand tools

Use mechanically controlled tools

Liaise with different other funeral and cemetery staff

Ground maintenance.
Personal qualities you should have
Flexibility

Mobility

Able to work as part of a team or on your own

Friendly and approachable.