Content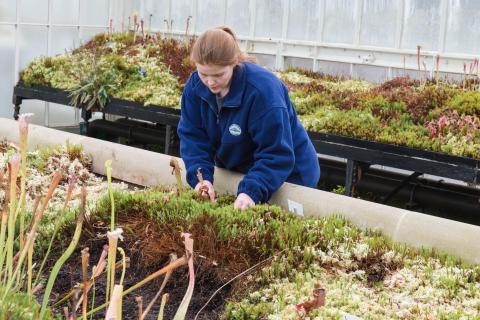 A Horticultural Technician is someone who specialises in a specific area of horticulture, such as quality assurance, irrigation, spraying, glasshouses, soil or is part of a team working in laboratories.
Some of the things a Horticultural Technician could do:
Diagnose and deal with enquiries about plant disease

Check that produce meets required standards

Manage irrigation systems

Manage environmental controls within a production environment.
Working Conditions 
Working hours will vary according to the exact nature of the job. You may be called on at all hours to find solutions to problems with technical systems, so flexibility is key. A driving licence is often required to travel between different places of work.
Inspecting and testing produce Identifying problems and finding solutions Comparing with requirements Checking measuring and testing equipment and plant quality Making decisions on quality Keeping records of results.
Content
Salary
Salaries vary with experience, qualifications and between companies, but here's a guide to what you can expect.
Content
Getting started
For most horticultural technicians you will have specialised in a certain area which interests you, for example quality assurance, irrigation, agronomy or seed science. 
What experienced workers can do
S

kills will vary according to the specialist area of work.
Personal qualities you should have
Knowledge of science and plants

Accuracy and attention to detail

A methodical approach

Patience, perseverance and good concentration

Work well in a team and on own initiative

Flexibility.