Content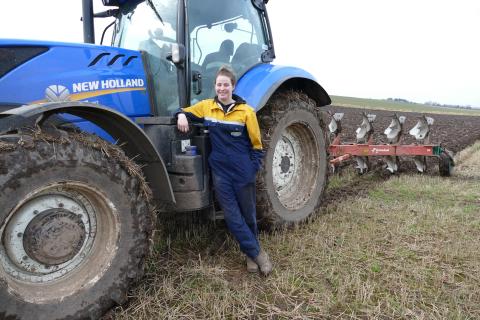 A Pig Technician will have skills in carrying out specialist services on the pig farm. These may include applying treatments and vaccinations, detecting and identifying pigs on heat, artificial insemination of sows and gilts (female pigs) or putting female pigs to the boar, and pregnancy diagnosis through scanning.
Working Conditions 
A Pig Technician generally would work as least 39 hours per week but may need to work overtime during busy periods.
The working conditions will depend on the farm. Some pigs are kept indoors all year, whereas other farms with drier land and soil keep their pigs outdoors in fields.
Some Farmers may do a mixture of both production systems depending on their soil conditions, farm location, and the breed and ages of pigs they keep.
Content
Salary
Salaries vary with experience, qualifications and between companies, but here's a guide to what you can expect.
Content
Getting started
It is important to enjoy working with pigs. Pig Technicians do not need any particular qualifications to enter the job and are likely to have been a Basic Stockperson, Stockperson or Trainee and progressed to the role of Pig Technician.
It may be possible to enter this career through a Modern Apprenticeship.
The size of a farm has a direct relation to the number of specific roles and opportunities for employees to progress. There is competition for these vacancies, and movement from farm to farm to gain experience and promotion is usual.
What experienced workers can do
Deliver basic treatment to livestock

Enable livestock to initiate pregnancy

Manage livestock during gestation

Control and restrain animals

Move animals

Deliver artificial insemination to livestock

Advice on which sires to use.
Personal qualities you should have
Problem-solving

Work in a team

Work on your own

Communication skills

Flexibility

.