Content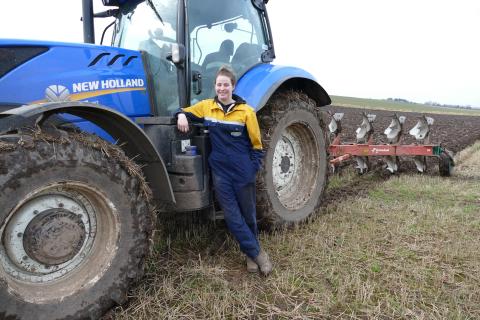 An Assistant Farm Manager reports to the Farm Manager and is responsible for helping manage the business, with responsibility for health, welfare, and performance.
The Assistant Farm Manager works with the Unit Manager in: 
Planning and setting production targets, and budgets

Monitoring the quality of their produce and performance of the sections

Purchasing materials needed for the farm, like feed and seed

Record keeping

Ensuring the farm operates within legal guidelines

Ensuring farm waste is managed correctly

On smaller farms, may be involved with general tasks such as feeding livestock, driving tractors and operating and repairing machinery.
Working Conditions
Assistant Farm Managers generally work as least 39 hours per week but it may be necessary to work paid overtime during busy periods. Early mornings, evenings and weekend work can be necessary especially at busy times of the year.
Assistant Farm Managers may be required to cover for their Farm Manager, Unit Manager if necessary, or other staff on the farm.
The working conditions will depend on the farm. Some farms have a mixture of both livestock and crops depending on their soil conditions, farm location and local markets.
Content
Salary
Salaries vary with experience, qualifications and between companies, but here's a guide to what you can expect.
Content
Getting started
Artificial insemination technicians will need experience of working with livestock and have suitable training and qualifications to be able to offer advice and support on breeding.
What employers are looking for
Enjoys working with animals and crops

Good communication and interpersonal skills
What experienced workers can do
Plan the transportation of livestock

Promote and maintain the health and well-being of livestock

Plan and agree the management of cropping systems

Plan and monitor the production of crops

Monitor and maintain the selection of livestock

Implement and maintain hygiene and bio-security arrangements

Allocate and check work in your team
Personal qualities you should have
Work on own initiative

Work in a team/with others

Self-motivated

Flexible

Able to solve problems.