Content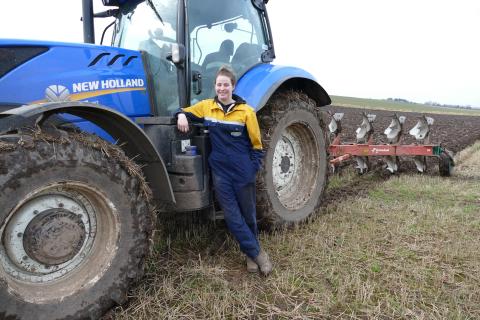 Contract Finishers are responsible for looking after livestock owned by other farmers and businesses.  A farmer that does not have the time, staff, buildings or land to 'finish' all the livestock for slaughter, will ask a Contract Finisher to carry out this last stage.
The benefits of contract finishing are considerable. It enables farmers to expand without investing in further buildings or land, whilst the Contract Finishers can use their buildings or land to create an income. 
The farmer maintains ownership of the livestock. A Contract Finisher has responsibility for health, welfare and the performance of the livestock. The Contract Finisher will be paid to ensure that the livestock meet growth targets and are in good health.
The livestock are moved through various stages as they grow, from 'weaning' to 'growing' and finally to 'finishing'. At the end of the contract, the livestock will be the correct fatness and weight to be sold directly to the abattoir.
Depending on the number of livestock, a Contract Finisher may also have some responsibility for staff, such as Stockperson and Farm Workers.
On some smaller scale units, a Contract Finisher may carry out both the management and everyday tasks, and contract finishing animals may form just part of the overall business.
Working Conditions
A Contract Finisher generally would work as least 39 hours per week and many Contract Finishers will be self employed. Early mornings, evenings and weekend work can be necessary.
On all but the very large farms, a Contract Finisher would be a-hands-on role and will be required to cover for their Stockman or Farm Worker if necessary.
The working conditions will depend on the farm. In order for livestock to reach the correct fatness and weight the majority are finished indoors in sheds or sometimes open air pens, as opposed to outdoors in fields.
Content
Salary
Salaries vary with experience, qualifications and between companies, but here's a guide to what you can expect.
Content
Getting started
Most Contract Finishers are former farmers with expertise in working with livestock specifically and have access to facilities required to provide a contract finishing service.
On a farm someone could progress to this role from working as an Assistant Unit Manager, Section Head or Unit Manager, and gain experience in livestock management, the financial impacts of decision making and if necessary managing staff.
A Contract Finisher does not need any particular qualifications to enter the job, but substantial experience with livestock and relevant training would be preferable.
Livestock are expensive and their health and welfare and productivity is a big responsibility. Farmers and businesses will depend on the Contract Finisher being successful.
What experienced workers can do
Promote good standards of health and safety

Obtain contracts to supply land-based products or services

Control and restrain livestock using specified methods

Promote and maintain the health and well-being of livestock

Monitor and evaluate livestock intake of feed and water

Management of  farm waste

Organisation of sales and purchases

Feed storage, milling and mixing

Tagging correctly.
Personal qualities you should have
Work on own initiative

Work in a team or with others

Self-motivated

Flexible

Able to solve problems

Business skills.