Content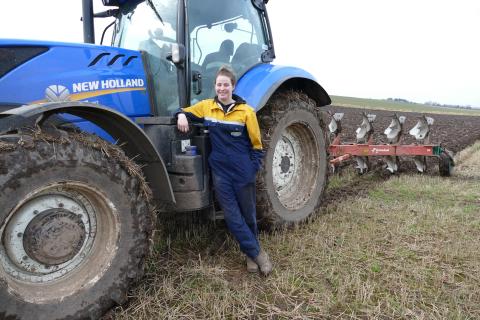 A Relief Milker works in the dairy industry and supplies relief cover to dairy farms. This means that when dairy farms become short-staffed due to holidays, staff leaving or illness, the Relief Milker can be called in to milk the dairy cows.
A dairy farm will have a herd of dairy cows which are managed to produce a calf each year, which allows milk production to continue. The cows have a routine which normally involves milking taking place at the same time each day, usually twice a day.
A Relief Milker will have experience of working on a range of dairy farms using different types of milking machines in different sizes and types of parlour. Relief Milkers will be aware of any potential problems and monitor how well each cow milks. Specific cow identification tags are detected by the machine and it automatically records how much milk has been produced by each cow. After getting guidance from the herdsperson or manager on the methods and procedures used on that farm, the Relief Milker can milk the cows. This includes bringing the animals in from their grazing field, feeding them, operating the milking machines and connecting to the correct milk storage tank, cleaning the cows' udders, moving them to the correct field or building and then cleaning and washing down the parlour.
Working Conditions 
Relief Milkers are usually self-employed or employed by a company that offers relief staff for farms. The first milking of the day may take place anytime from 2am and last several hours, with the second late in the afternoon on the same day. Relief Milkers have to be very flexible according to the farm's milking schedule and are more likely to work shifts as opposed to normal working hours.
Some dairy cows are kept indoors all year round and fed on cut grass, silage, maize with special dairy feed, whereas other farms leave the cattle to graze grass outside for most of the year, just keeping them inside for the winter months. Many farmers do a mixture of both production systems depending on their grass growth, soil conditions and dairy breeds. A Relief Milker would expect to work mainly within the milking parlour during milking.
Content
Salary
Salaries vary with experience, qualifications and between companies, but here's a guide to what you can expect.
Content
Getting started
You'll need to have experience in working with cows and milking. You could also do a Modern Apprenticeship.
What experienced workers can do
Transport physical resources

Prepare equipment and machines for maintenance

Control and restrain livestock using specified methods

Prepare for the milking of livestock

Carry out milking

Complete milking of livestock

Deliver basic treatments to livestock

Promote and maintain the health and well-being of Livestock

Establish hygiene and biosecurity arrangements

Monitor and evaluate livestock intake of feed and water.
Personal qualities you should have
Good organisation skills

Able to use Initiative

Safety awareness

Good communication skills

Business and selling skills

Flexible.