Content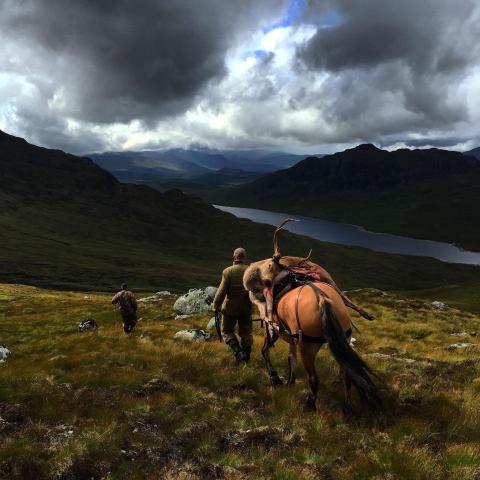 Estate workers help to maintain and manage the environment for the benefit of people and wildlife. This can involve the management of a variety of different habitats including woodland, grassland, wetland and heathland, and also the maintenance of facilities for public access and recreation.
Their work varies depending on the habitat, and examples include:
Woodlands
Felling trees using hand or chainsaws

Coppicing by cutting trees on a regular basis after allowing them to re-grow

Planting new trees to create new or replacing old woodland

Removing unwanted plants and shrubs

Creating habitats for birds, mammals, butterflies and other insects.
Grassland
Removing vegetation by cutting using various equipment ranging from a strimmer to a tractor

Managing vegetation by grazing using sheep, cattle or even rabbits to improve biodiversity

Removing vegetation by burning

Managing water levels.
Wetland
Managing water levels

Cutting vegetation including reed beds

Creating areas for birds and other wildlife.
Heathland
Removing scrub by grazing using sheep or cattle

Burning the vegetation to help the heather to re-grow

Cutting and spraying bracken and other unwanted vegetation

Other work can involve the management and maintenance of boundaries (including dry stone walling, hedge laying and fencing), providing access points (signposting, waymarking, gates, bollards and stiles) and the building and maintaining of site 'furniture' and other structures (access paths, benches, bird/bat boxes etc).
Working Conditions
Estate workers normally work around 40 hours a week. Weekend work and late evenings may be required.
The work will vary depending on the seasons and the habitat being maintained. For example most woodland management takes place in the Autumn/Winter whilst grassland management is undertaken in Spring/Summer.
The work is outdoors, in all weathers. It is demanding and can involve bending, lifting and carrying as well as using a variety of hand tools and other equipment such as chainsaws, strimmers and tractors.
It is likely that the job will involve working at a number of different sites, so a full driving licence would be useful. Some jobs, such as dry stone walling, may involve travel, and staying away from home from time to time.
Content
Salary
Salaries vary with experience, qualifications and between companies, but here's a guide to what you can expect.
Content
Getting started
Experience is an advantage, but training is usually provided.
Employers are looking for people who:
Have an interest in the natural environment, conservation, land management and public access

Enjoy practical hands-on work

Like working outdoors

Enjoy problem solving.
What experienced workers can do
Monitor and maintain health, safety and security in the workplace

Maintain and understand records

Construct, maintain and repair boundaries

Communicate effectively with the public and others

Prepare sites for habitat establishment

Establish and protect vegetation

Control pests and predators

Read and understand maps and plans

Use, maintain and repair hand-held equipment

Able to promote responsible public use of outdoor sites.
Personal qualities you should have
Be able to work in a team or on your own

Be flexible

.
Content
Next steps
With experience or relevant qualifications it is possible to progress to supervisory or other conservation positions, such as Countryside Officer, Senior Estate Worker or a Property/Estate Manager.
The career structure will vary depending on the size of the organisation so you may have to change employers to progress.
There are some opportunities to become self-employed. This might include specialising in specific areas, for example dry stone walling or woodland maintenance, or expanding to include other areas of work, such as landscape gardening.
Those in self-employment will need to build a good reputation and develop their skills to get more work.
Useful links
British Association for Shooting and Conservation
Game & Wildlife Conservation Trust
Institute of Fisheries Management
Scottish Gamekeepers Association